–50%
Travel around by bike and see all the important sights of Pest while also catching a glimpse of the highlights of Buda. Your tour guide will provide you with fun and interesting facts about the city in this easy-paced ride.
See highlights including Liberty Square, Hungarian Parliament and Andrassy Street
Cycle-friendly lanes
English speaking tour guide
Venue
Corner St. Stephens Square / Sas utca. In front of the Laci Restaurant.
Saint Stephen Basilica
Budapest, Szent István tér 5-6, 1051 Ungarn
Parking from 2 Euro / hour
Metro: Lines 1,2,3 at Deak Square
Offered by
BudaBike
1051 - Budapest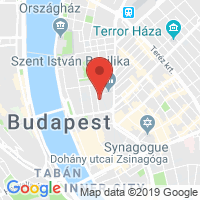 Further information
After the group has gathered at the entrance of St. Stephen's Basilica, you will travel through Pest on the eastern side of the River Danube by bike and see all the main highlights of the area.
Discover Liberty Square which has been the scene for revolutions, riots and Soviet memorials although ironically this is also where the US Embassy and a statue of Ronald Reagan are located. It is also hard to miss the Hungarian Parliament which is the 3rd biggest in the world and from the banks of the Danube you can see the highlights of Buda including the castle.
Travel along Andrassy Street where you will pass the House of Terror (where you can find out more about the Hungarian Secret Police), see pieces of the Berlin Wall, the Opera House and stop for a moment outside some fashion stores including Gucci and Luis Vuitton (but not for long!).
Then after passing Nagymezö Utca (The Broadway of Budapest), you will reach Heroes Square which was once the scene of big communist parades and gatherings. Here you can also find an impressive monument featuring important figures in Hungary's history.
Explore further the City Park where you will find the first thermal bath of Pest before travelling to the Jewish Quarter where you will see the biggest synagogue in Europe. Then you will return to St. Stephen's Basilica named after the first King of Hungary and a historic focal point of the nation.
0 Reviews
Unfortunately there are no reviews available. Be the first to review Budapest Highlights Tour.
know betterbook bettergo better
TripAdvisor Traveler Rating
952 Reviews