Enjoy a guided tour in the biggest Prague's brewery, learn about its history and brewing process. Join the commentated beer tasting in a Brewery bar and then continue to one of pleasant local pub for a traditional Czech meal! What drink will you choose to accompany a typical Czech dish.
Discover the secrets of the Prague's biggest brewery, its history and the process of beer production
Enjoy the beer tasting in atmospheric Brewery bar
Taste a traditional Czech dish in a local pub
Venue
In front of the Charles Bridge, at Křižovnické square, by the Statue Charles IV., Guide will hold orange umbrella.
Pomník Karla IV., Staré Město, Praha-Praha 1, Česko
Tram station Staroměstská- tram number 2,17,18, Subway station Staroměstská- line green
Offered by
Fun in Prague
110 00 - Prague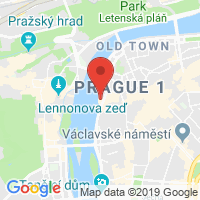 Further information
 A lot has been said and written about the Czech beer. Brewing has a long and rich history in the Czech lands and with the oldest evidence of a brewery founded in 993 the Czechs can proudly rank themselves among the most traditional brewing nations. There used to be a brewery almost in every street of Prague until the 19th century so the German guide book of 1750 was not exaggerating when it suggested that "the foremost livelihood of the Prague inhabitants is really the brewing of beer".
There are more than 400 breweries in the Czech Republic, 30 of them located in Prague. Join us on a guided tour of the biggest and the most famous one in Prague – the Staropramen Brewery, which was founded in 1869.
Meet your guide in the very heart of the city - the Old Town Bridge Tower - and take a romantic stroll across the Charles Bridge. Then, after a short tram ride, reach the historical complex of Staropramen Brewery and its high tech Visitors Center. Here you enjoy an informative yet entertaining journey through the history of Staropramen Brewery, brewing process, and lastly bottling and shipping. Swiftly appearing videos, a wide range of sound effects, holograms, and all sorts of memorabilia make the tour dynamic and interesting.After you learn about the delicious Prague beer, it is the best time for a beer tasting! Choose which mug of Staropramen's brew you'd like to sip - this classy Brewery Bar serves the best Staropramen in all of the city!
But now it is time to taste something from the famous Czech cuisine too! Take a short walk to one of pleasant local pubs for a traditional Czech meal, accompanied by – another beer perhaps? In a friendly chat with your guide you can learn about the life in Prague - both in the past and present – and collect the best travel tips.
0 Reviews
Unfortunately there are no reviews available. Be the first to review Brewery tour Prague - EN.
More offers from this partner