Private boat Budapest 1 hour – M/S Klara up to 40 pax
Rent our brand new 40 pax boat (with crew) for privat events: romantic for two persons, party for your family and friends, bachelor party, sightseeing in Budapest. Make your order here, or check for our special packages or contact us for special request. This is a rental fee for one hour trip.
Your boat, your folks
Romantic for two or party for 30
Ideal for boat stag party
Ideal for boat hen party
Ideal for family events
Ideal for proposals
Included
Not included

Drinks – a Bar is on-board
Welcome drinks – optional ad-on, you can add order at the finish of process (Champagne or Orange juice, 1.5 EUR/person)
Different port of departure and arrival : Petofi ter (Vigado, goo.gl/maps/5PxzGmXJQby) for 110 EUR or Parliament (goo.gl/maps/4of3NnPCaip) for 80 EUR (port fees are included). You can add to your order on finishing process.
Projector – if you want to make a presentation of showing pictures, family movie ad this product to get mounted projector on board for 20 EUR/hr.
For any other request contact us

Duration
1 Hour
Participants
1-20 pax
Categories
Boat Rentals, Leisure Activities, Boat Rentals in Budapest, Boat Rentals in Budapest
Languages
English, Hungarian
Opening hours
03/28/2018 – 04/30/2020
Daily 08:00 - 23:59

Region
Budapest, Budapest
Important information

Your ticket is valid for the date and program indicated above. You are not allowed to stay on the flybridge or the ponton if the boat is not moored.By purchasing the ticket and participating on the trip you acknowledge and accept the General Terms and Conditions of PORTUM LINES Llc., including the rules on travel, baggage, ban on pets, indemnification and exclusions fromthe travel service. On-board BAR available, consumption only from the bar.

Cancellation of the ordered rent-a-boat service• within 7 days from the departure time 100 % of the rental fee;• between 7 and 14 days from the departure time, 50 % of the rental fee;• between 14 days and 30 days from the departure time, 30 % of the rental fee;• between 30 days and 60 days from the departure time, 10 % of the rental fee;• more than 60 days from the departure time, then there is no cancellation fee.
Venue
Portum Lines PORT
Portum Lines PORT
Budapest, Portum Lines Kft, Dock 42 port, Szent István park, Magyarország
Offered by
Portum Lines Kft
1138 - Budapest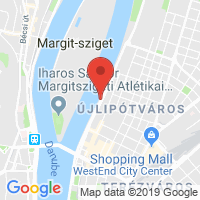 Further information
By this product you are renting our boat M/S Klara for ONE hour.
Capacity: max 40 pax (with crew)
Staff: crew of 2
Halls: 1 hall (heated/open air), cca. 40 m2
Open decks: 2 (front and back)
Length x width: 15  x 4 meters
Equipment: bar, sound system, music, 220V, FREE WI-FI, heating, hall reconfigurable, reconfigurable decks, special lights.
KLARA is a cruising boat dedicated to special events and capable of accommodating as much as 40 people. The ship built in Netherlands in 2011 has completely rebuilt and modernized to Budapest in 2017. The boat has two decks; a room with seats for 40 and a well-stocked bar are available on deck. Klara's most important feature is the excellent team of professionals taking care of your safety and comfort. Experienced and skilled sailors, captains and our catering crew will do their best to enjoy your stay on the boat.
13 Reviews
Unforgettable cruise
The staff was very kind, even more than that, because our group was in a bit late, but they handled it very nicely.
The boat was comfortable. We were very lucky with the weather and the timing, as it was dark when we departed, so the illuminated city was beautiful.
Things to improve: we did not have exact indication of the dock, so we had to rush from the northmost dock to dock 8 - this is why we ran late. I think it would be a good idea to send out an SMS with the exact place of departure.
The quality of the welcome drinks could be a bit better (even at a higher price).
by Tibor Sás on 08/12/2019
Review
The employees on the boat where highly professional! Thank you!
Even though there is a place of improvement in the work of the office attendant.
Overall satisfied, thank you for the trip.

Kind regards,
Rita
by Rita Moldovan on 08/08/2019
Egy életre szóló élmény
Leírhatatlan élmény,csak mi és a szabadság érzése.A foglalás és a program lebonyolítása is tökéletesen problémamentes volt,a személyzet pedig nagyon kedves és készséges.Maximálisan ajánlom
by Erzsébet Takács on 07/04/2019
know betterbook bettergo better
TripAdvisor Traveler Rating
642 Reviews
More offers from this partner