Bike Tour + Monet ́s House & Gardens
Immerse yourself in the world of Claude Monet, the great master of Impressionism. A unique day trip to stimulate all the senses including a guided bike ride, a visit of Monet'sresidence and a meeting with an artist in small groups.
A unique experience day next to Paris to discover the impressionism style.
Enjoy your stay in the beggining of the Normandy in the famous city of Giverny
Cycling with a small group of 12 person with a great profesional guide
Venue

Gare Saint-Lazare, Paris, France
Offered by
Paris Bike Tour
75008 - Paris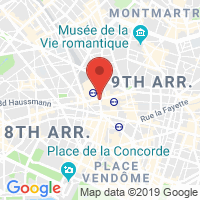 Further information
You will be absorbed in Monet's past, from his house and gardens to his favourite places that inspired him, while also paying a visit to a present­ day artist to share their experience of living in Giverny. Like the great artist himself you will travel to Giverny by train, accompanied by your professional guide. Visiting his house and gardens that were so meticulously conceived,you will be able to imagine at your leisure the life of this exceptional man, a generous hostand tireless creator.
Riding by bike along the banks of the Seine, (re)discover his paintings in life size: the house over the water, the poplar trees, the hillsides...Admire the natural light of the Normandy landscapes that so enchanted the painter that he lived here for 43 years until his death. Here he sowed the seeds of an intense and prolific career that lives on: you will have a special opportunity to talk to an artist who is an admirer of Monet and like the master charmed by the endless source of inspiration that offers Giverny and its surroundings.
1 Reviews
Loved the Bike trip to Monets garden
Loved this day! It was my absolute favorite thing we did while visiting Paris!
by Chelsea McGhee on 07/09/2017
know betterbook bettergo better
TripAdvisor Traveler Rating
255 Reviews
More offers from this partner