Enjoy the famous Prague beer culture with us! On this 3 hour tour, we take you to the beating heart of the Old Town and visit 3 different local pubs with great traditional atmosphere! Taste famous Czech beer, learn about history of brewing and local drinking habits and enjoy traditional Czech food.
Three beers in three different pubs
Typical czech dinner
Great local atmosphere
Venue
In front of the Charles Bridge, at Křižovnické square, by the Statue Charles IV.,our guide will hold orange umbrella.
Pomník Karla IV., Staré Město, Praha-Praha 1, Česko
Tram station Staroměstská- tram number 2, 17,18, Subway station Staroměstská- line green
Offered by
Fun in Prague
110 00 - Prague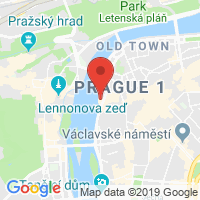 Further information
To say that the Czech Republic has a strong beer culture would still be an understatement. Famous for being the birthplace of pilsner, the country consumes more beer per capita than anywhere else in the world. Join us on our Beer Walk and let our guide convince you that the Czechs are true beer experts and beer lovers! This tour in a small group provides the traveller and beer enthusiast with a unique and high quality holiday experience.
Start from the very heart of the city - the Old Town Bridge Tower - and take a pleasant walk through the most picturesque parts of the historical city centre. Listen to interesting stories from Czech history or just enjoy a friendly chat with your local guide. Stopping at three different Prague pubs to quench your thirst with famous Czech beer and tasting a traditional dish, the small group provides a personal touch and the local feel.
Learn about the life in Prague - both in the past and present - collect the best travel tips and simply enjoy a perfect evening with our funny, yet professional guide!
0 Reviews
Unfortunately there are no reviews available. Be the first to review Beer tour Prague -EN.
More offers from this partner