Fast track Entry at Széchenyi Bath & Dinner Cruise with Live Music
Pamper yourself at one of Budapest's legendary spas, and then spend the evening cruising down the Danube River on a 1.5 or 2-hour cruise. Enjoy indoor and outdoor thermal pools. Then, see the sights illuminated at night from its historic waterway.
No visit to Budapest is complete without swimming in one of its world-famous thermal spring spa
Dinner & Cruise program with a baths entry ticket,
Surprise your loved ones with this splendid package
Included

Buffet dinner or 2 drinks (depending on the option booked)
Live music
1.5-hour cruise at 22:00 or 2-hour cruise at 19:00
Entrance and cabin use at Szechenyi Spa

Not included

Transfers between the different venues

Duration
1 or 0 Days
Categories
Wellness days & Spas, Wellness & Lifestyle, Wellness days & Spas in Budapest, Wellness days & Spas in Budapest
Languages
English
Opening hours
Region
Budapest, Budapest
Important information

•  You can enter the spas from 09:00 until 18:00. 

• Please note that dogs are not permitted on our ships

• This combo ticket includes 2 different programs: the Danube Cruise and fast track entry to the Széchenyi Spa, with flexible use dates. The Danube Cruise is only available on your booking date but you are able to use your Széchenyi Spa entry on a different day to your cruise program

• please note that the 10pm cruise is ONLY available on the following dates:

September: 1.- 30. everyday

October: 1.- 31. everyday

November: 3, 8, 10, 15, 17, 22, 24, 29

December: 1, 6, 8, 13, 15, 20, 22, 26, 27, 28, 29, 30

Please note the following pool closures during autumn at Széchenyi bath:

swimming pool and nr. 2 sauna with it's resting area: 03.09- 14.09 Opening: 15.09 Saturday
thermal pool and nr. 1 sauna with it's resting area: 17.09 -28.09 Opening: 29. 09 Saturday
entertainment pool: 1.-5. October Opening: 06.10 Saturday

Additional information
Menu.pdf
Venue
You can enter the spa between 09:00 and 18:00, through our Help desk, meeting point Állatkerti körút 9.-11., 1146, Budapest Meeting point & meeting time is 18:30/21:30 at the Danube Palace (Zrínyi Street 5, 1051, Budapest) for the cruise.
Szechenyi Spa (exact address variant from the map)
1051 Budapest, Zrínyi Street 5, Magyarország
Offered by
Hungária Koncert Kft
1051 - Budapest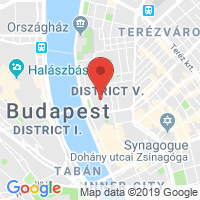 Further information
This combined flexible use ticket gives you fast track entrance to Széchenyi Spa and either a dinner cruise or a drinks cruise through the city center at night.
Visit one of the city's most sophisticated thermal baths with a fast track ticket to the beautiful neo-Baroque Széchenyi Spa. Experience Hungarian bathing culture first-hand, and relax with the locals. The spa is open throughout the year, with outdoor and indoor pools of thermal waters offering an extensive range of temperatures.
Then, head to Danube Palace to board a pleasure boat, and sail down the Danube. See historic locations in Buda and Pest illuminated for the night as you feast on a dinner. Be amazed by sights such as the Chain Bridge, the House of Parliament the Gellert Bath and the Buda Castle with the Fisherman's Bastion at the top of Buda Hills.
If you book the cruise with drinks only, you can enjoy the beautiful night panorama while sipping on a glass of champagne and then enjoy another glass of soft drink, wine, or beer.
Please note that the 10 pm cruise is only available on the following dates: 
August: 1.-31. everyday
September: 1.- 30. everyday
October: 1.- 31. everyday
November: 3, 8, 10, 15, 17, 22, 24, 29
December: 1, 6, 8, 13, 15, 20, 22, 26, 27, 28, 29, 30 
1 Reviews
Ghffc
It would be helpful to send me an English version! Cruise Brilliant skip line not signposted at all would been quicker to have entered as normal baths pleasant outside not so inside bit smelly and water didn't look very clear
by Kevin Roy Carter on 10/23/2017
know betterbook bettergo better
TripAdvisor Traveler Rating
1528 Reviews
More offers from this partner