Ayurverda Full Body Massage in Berlin
–5%
The Ayurverda full body massage with warm oil helps with fatigue and exhaustion while reinforcing your health. This technique is based on 5,000 years of Indian massage tradition which offers peace and relaxation.
South Indian massage tradition
Strengthens the immune system
Strengthens the nervous system
Venue
Surya-Villa - Ayurveda Wellness Zentrum
Rykestraße 3, 10405, Pankow, Berlin, Deutschland
Parking available
Tram: Knaackstraße stop (2 minutes by foot); U-Bahn: Senefelder Platz stop (5 minutes by foot)
Offered by
Surya Villa - Ayurveda Wellness Zentrum
10405 - Berlin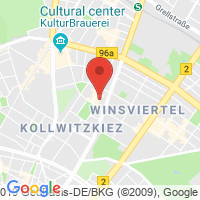 Further information
The Ayurveda massage is one of the oldest massage techniques in the world. The term comes from the Sanskrit where "Ayur" and "Veda" translate to "long life" and "eternal knowledge". The aim of this massage technique is to have a positive impact on your health with a full body massage being equally beneficial for the body and mind.
A full body massage is a wonderful means for relaxation and serves to release tension, improve circulation and reduces stress. This technique uses warm oil which relaxes the muscles and is done at room temperature for a comfortable atmosphere.
3 Reviews
nicht zufrieden
Mein Termin über regiondo.de wurde dort offensichtlich vergessen oder nicht eingetragen. Bekam Ersatzmasseur, der die Massage nicht fachgerecht ausführte. Außerdem hat mir nicht gefallen, dass die Massagekabinen nur durch Vorhänge voneinander getrennt sind.
by Annette on 11/26/2014
by Jamila Dura on 10/19/2012
know betterbook bettergo better
TripAdvisor Traveler Rating
0 Reviews