Auschwitz-Birkenau Guided Tour
On this tour, you will explore one of the darkest periods of human history from the last 100 years. After 1945, Auschwitz was converted into a museum and has become the most recognizable symbol of the Holocaust serving as a memorial to all those who tragically lost their lives.
Visit the site of the former concentration camp
Learn more about the history of the Holocaust and why it happened
English speaking tour guide
| | |
| --- | --- |
| Included | 6.5 hour guided tour with professional guide, pick up from your hotel, transportation, entrance fees |
| Not included | Food and drink, gratuities (optional) |
| Bring along | Comfortable shoes for walking, student ID if applicable |
| Categories | Sightseeing Tours, Explore & Discover |
| Languages | English, French, German, Italian, Russian, Spanish |
| Opening hours | |
| Important information | Please contact the provider to arrange pick up from your hotel. You will receive their contact details after booking. |
| Additional information | Auschwitz-Birkenau Guided Tour-Regiondo.pdf |
Venue
Please contact the provider to arrange pick up from your hotel. You will receive their contact details after booking. PLEASE NOTE: if you do not confirm your hotel pick up, we will be waiting for you at 2 swietego Jana Street. Since 1st April - the meeting point is at Discover Cracow Tourist Information Point at 8 Sczepanski Plac.
Pick up arranged at your hotel
plac Szczepański 8, Kraków, Polska
Offered by
City Tour Polska
70-306 - Szczecin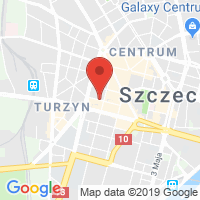 Further information
Auschwitz has become a symbol of the Holocaust where millions of people from different ethnic backgrounds and political opponents of the Nazi regime perished under cruel and inhumane circumstances. The site has been converted into a memorial museum so that even 70 years later, we would remember the victims and help strive to create a better world.
After you have been picked up from your hotel in Krakow, you will head west to the site of the former concentration camp where you will be introduced to the origins of the camp. You will learn what everyday life was like for prisoners and how the camp evolved over time where conditions deteriorated further.
Many of the original buildings and structures of the site have been preserved including the watchtowers, railway ramps, fences and roads. There are around 150 buildings and many contain exhibits and collections related to the concentration camp.
1 Reviews
Führung war wahnsinnig interessant.
hallo,

die Führung war wirklich sehr gut gemacht und auch wahnsinnig interessant.
leider hatte ich große Schwierigkeiten am Tag der Führung.
erstens waren die Informationen die ich vom Anbieter dort erhalten habe sehr rar, weiters habe ich ,unter der Nummer, die ich vom Anbieter erhalten habe ,um einen Treffpunkt zu vereinbaren , niemanden erreicht. somit habe ich direkt vor Auschwitz min. 30 Minuten gewartet und dann konnte ich mich einer anderen Gruppe anschließen, damit ich noch zu meiner Führung komme.
War leider sehr umständlich und nicht gut geplant.

by Lisa M. on 08/19/2016