Atlantic Frontier Tour from Lisbon
In this tour you will go on an adventure and cross the Atlantic Ocean to the Berlenga Islands 10 km from the Portuguese mainland. In this UNESCO biosphere reserve, there is so much to see and do including hiking, snorkelling and kayaking.
Boat ride in the Atlantic Ocean
Have time to explore on your own, swim near the docks or explore the cliffs by kayak
English speaking tour guide
| | |
| --- | --- |
| Included | 8 hour guided tour with Around Lisbon guide, pick up (and drop off) from your hotel, transport, kayak ride |
| Duration | 8 Hours |
| Bring along | Comfortable shoes for walking, towel, swimwear, sunscreen, you are also free to bring your own lunch if you want as the island only has one restaurant |
| Participants | Tour takes place with 3 - 20 participants |
| Categories | Sightseeing Tours, Explore & Discover, Sightseeing Tours in Lisbon, Sightseeing Tours in Lisbon |
| Languages | English |
| Opening hours | |
| Region | Lisbon, Lisbon |
| Important information | Please contact the provider to arrange pick up from your hotel. You will receive their contact details after booking. This trip is not recommended on weekends. Please also note the date and itinerary may be subject to change depending on the weather and sea conditions. |
Venue
Please contact the provider to arrange pick up from your hotel. You will receive their contact details after booking.
Pick up arranged at your hotel
Lisbon, Portugal
Offered by
Around Lisbon
- Lisbon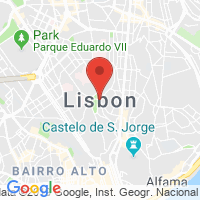 Further information
The Berlengas are a small group of islands located 10km off the west coast of Portugal in the Atlantic Ocean. The main island is known as Berlenga Grande and has been inhabited as far back as antiquity and was referred to by the Ancient Greeks. In the 16th century, Portuguese monks built a monastery on the island while also offering navigational assistance to ships passing by.
After you have been picked up from your hotel in Lisbon, you will head north to the city of Peniche where you will catch a boat to reach the Berlengas. Once the group arrives, you will explore the 19th century Lighthouse where you get a great view of the surrounding scenery.
The Forte S. João Batista (Fort of São João Baptista das Berlengas) is the next stop where in the 17th century, the fortress was built around the ruins of the old monastery which had previously been abandoned due to frequent pirate raids. This was an important strategic area of defense from the Spanish fleet and resisted raids from Barbary pirates.
You can then head back to the docks where you have time to yourself. It is possible to have lunch there and then afterwards have a swim or snorkel. If the sea is calm enough, you can also go on a kayak ride to explore the cliffs and the impressive caves.
PLEASE NOTE: This trip is not recommended on weekends. The climate conditions may have an impact which might cause changes to the date or itinerary of the tour. Beware also that because of the rough nature of the sea, some people also get seasick.
1 Reviews
Nette Insel mit abenteuerlicher Bootsfahrt
Die Berlengas Inseln liegen etwa 10 km vom Festland entfernt im Atlantik.

Anreise:
Der Veranstalter hat die Teilnehmer mit mehreren Kleinbussen von den Hotels abgeholt. Wir waren die ersten Gäste die um 09:15 Uhr in einem Hotel in Lissabon abgeholt wurden. Im Bus waren wir exkl. Fahrer insgesamt 7 Personen. Anschließend fuhren wir in das ca. 100 km entfernten Peniche. Von dort sollte die Fähre um 11:30 Uhr ablegen. Da von einer Fähre die Rede war habe ich mir natürlich ein Schiff in angemessener Größe vorgestellt, da die Berlengas Inseln schließlich 10 km entfernt im Atlantik liegen. Im Endeffekt war es aber ein kleines Boot (geschätzte Abmessungen L 10m x B 3,5m), bei dem ich anfänglich dachte, dass es ein Scherz sei, dass wir mit so etwas aufs offene Meer hinaus fahren. Bei stillen Gewässern wäre diese Größe ja kein Problem. Leider hatten wir aber das Pech, dass durch den "Super-Mond" an diesem Tag die Wellen 3m hoch (!!!!!!!) waren. Die Wellen kamen von allen Seiten, dementsprechend hat das Boot auch die ganze Fahrt hin- und her- und auf- und abgewackelt. Die Überfahrt dauerte etwas mehr als 1 Std. Ich muss ehrlich sagen, dass ich in meinem ganzen Leben noch nie so etwas schreckliches erlebt habe. Zum Einen war mir unglaublich schlecht, zum Anderen war das Boot durch die Wellen manchmal so schief, dass ich befürchtete es würde jeden Moment kentern. Außerdem spritzte das Wasser auch immer wieder mal an Bord. Nun, diese Überfahrt haben andere Teilnehmer anders erlebt. Viele hatten anscheinend einen robusten Magen und schienen sogar daran Spass zu haben. Wir buchten diesen Ausflug Anfang September, und obwohl die Temperaturen an diesem Tag ca. 20 Grad betrugen war es am Ozean durch den Wind für mein Empfinden sehr kalt. Zu empfehlen sind gutes Schuhwerk, Pullover und regenfeste Jacke. Ein paar mutige Teilnehmer haben den Ausflug aber auch in kurzen Hosen und Sandalen mitgemacht. Als wir endlich auf der Insel ankamen hatten wir erst mal 1 Std. Freizeit z.B. zu essen etc. (es gibt ein einziges kleines Restaurant auf der Insel). Leider dauerte es ganze 45 Minuten bis dass sich meine Übelkeit legte.

Die Insel:
Die Insel selbst ist sehr felsig. Es gibt nur ein paar grüne Latschen, die von Menschenhand auf die Insel gebracht wurden. Lt. den Veranstaltern hat die Insel geologisch mehr mit Canada gemeinsam als mit Europa, was sehr interessant ist (z.B. rotes Gestein). Es gibt einen kleinen Strand, einen kleinen Campingplatz (am Fels) und das Meerwasser ist wunderschön türkisfarben. Wir wanderten von dem kleinen Hafen vorbei am Leuchtturm bis zum Fort. Dieses ist wirklich beeindruckend, vor allem der Weg über das Wasser zum Fort ist außergewöhnlich. Nachdem der Besichtigung des Forts stand eine Glasboden-Bootsfahrt am Programm, bei der wir alle verpflichtet (!!) waren Schwimmwesten zu tragen. Diese dauerte ca. 30-45 Minuten. Wir fuhren dabei auch durch einen schmalen Tunnel unter der Insel hindurch auf die andere Seite. Nachdem wir mit dem Boot wieder im kleinen Hafen, bei dem auch die "Fähre" angelegt hatte angekommen waren hatten wir erneut 1 Std. Freizeit.

Rückreise:
Um ca. 18:00 Uhr überquerten wir wieder den Atlantik. Von Peniche aus wurden die Teilnehmer wieder zu den Hotels gebracht. In unserem Hotel kamen wir um ca. 21:00 Uhr an. Der Ausflug dauerte daher insgesamt ca. 12 Std. und nicht wie vom Veranstalter angegeben 8 Std.

Zusammenfassend kann ich sagen, dass das was wir auf der Insel gesehen haben wirklich außergewöhnlich spektakulär und schön ist! Die Hin- und Rückfahrt mit dem Boot ist allerdings nicht zu empfehlen. Es kostete mich sehr große Überwindung, die Rückfahrt erneut mit dem kleinen Boot anzutreten. Man kommt sich vor wie in einer Nussschale hilflos mitten am Ozean. Ich finde es nicht verantwortlich, dass der Veranstalter für diesen Ausflug so ein kleines Boot wählt (10km kann schließlich keiner schwimmen).
by Anita on 10/22/2015
know betterbook bettergo better
TripAdvisor Traveler Rating
706 Reviews