Come with your son or daughter, and enjoy cooking together..
.Parent / Child workshop:Let's not forget the younger ones! This course offers a new way to spend a lovely time with your child aged 3 to 6.
A workshop designed for the youngest or the shyest….
Two saturday per month at 3.30pm to 4.30pm
Learn how to prepare a dish together for 30/40min
Venue
CUISINE SUR COURS Atelier gastronomique
75 Avenue Alfred Borriglione, 06100 Nice, France / www.cuisinesurcours.com
Offered by
Cuisine sur cours Atelier gastronomique
06100 - Nice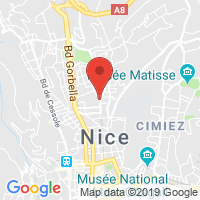 Further information
As a creative gourmet chef who is always seeking out innovation, Aude excels at sharing her knowledge, tips, and tricks. With her help, your dishes will always be a success without spending hours in the kitchen, and you will fully enjoy cooking for yourself or your family and friends.
0 Reviews
Unfortunately there are no reviews available. Be the first to review PARENT/CHILD course.
know betterbook bettergo better
TripAdvisor Traveler Rating
98 Reviews
More offers from this partner