Arrabida and Azeitao Tour from Lisbon with Wine Tasting
–10%
Wine tasting, visit to an art collection. Visit to one of the most beautiful mountain chain  in Portugal. An unforgettable tour, with unforgetable flavours.
Visit to Bacalhoa Wine Cellar
Wine Tasting
Visit to Arrabida Mountain Chain
Visit to Sesimbra fishing village
Venue

Your hotel in Lisbon Area
Offered by
Diversity Tours Portugal
- Lisboa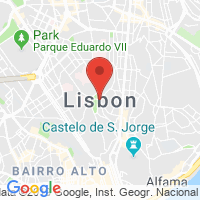 Further information
Visit to the "Quinta da Bacalhoa" cellar and Art collection of the owner of the place.From the inside to outside, we can see unique parts of the private art collection, through the gardens and the vineyards.Here we will taste 3 types of wine produced in this region; White, Red, and MoscatelMoscatel is the name given to a group of very sweet grape varieties. Various wines and sparkling wines are produced from Moscatel grapes, always having the characteristic sweetish. In general, accompany fine desserts and when ice cream are refreshing and also as appetizerAfter the wine tasting and visit of the art collection is time for lunch.After lunch we will head up to the Arrabida Mountain Chain.The Arrábida Park is a 25 Km stretch of coastline (55 km2) located on the Portuguese western shore. Most of the area faces south, being protected from the prevailing north and northwest winds by the adjacent mountain chain of Arrábida. The shore is very steep and the intertidal zone includes mainly rocky cliffs, small beaches and several areas covered by boulders.An unforgettable tour!
0 Reviews
Unfortunately there are no reviews available. Be the first to review Arrabida and Azeitao Tour from Lisbon with Wine Tasting.
know betterbook bettergo better
TripAdvisor Traveler Rating
107 Reviews