Application Photo Shoot in Stuttgart Weilimdorf
–65%
In Stuttgart, a professional photographer will conduct a photo shoot for the participant. Before that there is a styling and consulting on the best outfit and then the photographer will shoot lots of photos and pick out the best. /p>
Large and modern well equipped photo studio
Professional photographer
Advice on outfit and styling
Venue
Photo studio is located in the Löwen Markt shopping center
Foto Futterknecht
Löwen-Markt 5, 70499, Stuttgart, Deutschland
Parking available
U6, U13: Weilimdorf Löwenmarkt stop (3 minutes by foot)
Offered by
Foto Futterknecht
70499 - Stuttgart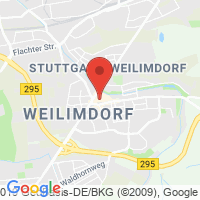 Further information
Application photos should not be underestimated. The photographer will advise the participant about what clothes and pose is best suited for the desired career field.
The participant is photographed by a trained photographer. For 1 hour, photos will be made with various poses and outfits to reach an optimal result. Then some picture will be chosen in high resolution and put on a CD while 4 photos will be printed in 4.5 x 6 cm dimensions.
0 Reviews
Unfortunately there are no reviews available. Be the first to review Application Photo Shoot in Stuttgart Weilimdorf.