Airboarding for Groups in Lenggries (from 6 people)
–5%
The ski area in Lenggries is not only perfect for skiers and snowboards, but also optimal for the latest trend sport: Airboarding. On an air filled board you can reach rapid speeds while lying on your stomach and going head first down the slopes.
Speeds up to 100 km/h
Learn this new trend
Professional training
Included
2 hours and 30 minutes of tubing, course, rented equipment, airboard and safety equipment
Not included
Rental equipment
Duration
2 Hours 30 Minutes
Bring along
Ski- or snowboarding clothes, gloves, secure winter shoes, ski goggles and helmet if required
Participants
The course takes place with between 6 and 70 people

Spectators free of charge
Categories
Winter Sports, Sport
Languages
German, English
Opening hours
Region
Lenggries, Bavaria
Venue
The exact meeting point will be arranged by the provider after the booking.
Montevia-Base
Bergbahnstraße 1, 83661, Lenggries, Deutschland
Offered by
Montevia
83661 - Lenggries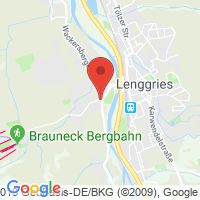 Further information
The airboarding course in Lenggries conveys just the right amount of adventure for an airboarding ride. The course takes place in groups of 6 or more people and guarantees that everyone has a great time. The airboards come from Switzerland and are designed so that you lie on your stomach and go down head first, hurtling down the slopes into a valley.
To ride an airboard it is important to have winter clothing, a ski- or snowboarding suit, waterproof gloves, snow goggles and snow shoes. These can also be rented for a charge.
Before setting off there is a briefing on flat terrain. On the tube you there are 2 grips, which you will grab hold of with your hands. You can direct the airboard by distributing your weight, while you break by skidding the tube or by letting your feet slide.
0 Reviews
Unfortunately there are no reviews available. Be the first to review Airboarding for Groups in Lenggries (from 6 people).
More offers from this partner