Advanced Canyoning at Lake Garda - "Vione"
Canyoning combines unique natural experiences with a sporting challenge. An experienced guide will lead participants through this fascinating world of Torrente Vione on Lake Garda. There will be places for abseiling, jumping and climbing.
Tour for advanced participants
To to 60 m long rappelling and jumps of up to 10 m
Canyoning tour through the Parco Alto Garda Bresciano Nature Reserve
Care by experienced and professional guide
Shuttle and photo service included
Included
5 hour guided canyoning tour, rental equipment including wetsuit, socks, helmet and harness, transport to starting point and back, photo service
Duration
5 Hours
Bring along
Swimwear, towel, sturdy shoes, extra clothes and shoes
Participants
Tour takes place with up to 8 participants
Categories
Canyoning, Extreme Sports, Canyoning in Lombardia
Languages
German, English, Italian
Opening hours
Region
Lombardia
Requirements
Minimum age: 10 years with good physical fitness and competent swimming skills. Minors require consent from a parent or guardian
Important information

Bitte vor dem Termin noch Kleider-, Körper- und Schuhgröße mit SKYclimber per E-Mail abklären. Die Kontaktdaten befinden sich auf dem Ticket.

Bitte mitbringen:

Badebekleidung, Handtuch, festes Schuhwerk, Ersatzkleidung und -schuhe
Venue
Meet at the base camp: Via Dalco 3, 25010 Tremosine
Panorama Kurve Tignale
SP38, 28, 25080 Tignale BS, Italien
Parking available
Offered by
SKYclimber
25080 - Provincia di Brescia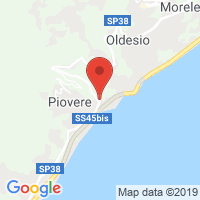 Further information
Navigate through close canyons, crystal clear mountain rivers and stunning scenery on this canyoning expedition in Italy. Advanced participants will get a challenge and a professional instructor will guide you and help you with your canyoning technique. All rental equipment will be made available to you.
Located in the nature reserve of Parco Alto Garda Bresciano, you will navigate the Torrente Vione. The guide leads the group along the central path towards Lake Garda. There will be abseiling and jumps from a height of 10 m.
10 Reviews
Sehr zu empfehlen
jedem der, Spass am Wasser und Adrenalin hat.
by vadim akintschitz on 06/27/2019
Hallo und buongiorno Vadim, vielen Dank für die schöne Bewertung! Die "Vione" Tour macht auch viel Spaß :) Wir hoffen Euch nächstes Mal wieder zu sehen! Mit sonnigen Grüßen vom Gardasee, Ichelle
Klasse Fortsetzung von Gumpenfieber
Bei unseremTrip hat alles gepasst: Wetter super, zwei klasse Guides, ideale Gruppengrösse und natürlich die Tour selbst. Wir hatten letztes Jahr die "Gumpenfieber" absolviert und nun da weiter gemacht, wo wir aufgehört hatten. Gute Mischung aus Rutschen, Abseilen und Springen. Von der unkomplizierten Buchung bis zum Ausstieg sehr zu empfehlen! Danke und bis nächstes Jahr!
by Silvio Heyer on 11/03/2018
Tolle Tour mit erfahrenen Guide
Super Betreuung mit netten Leuten. Die Tour startete mit einer kleinen für Italien typischen Verspätung, was allerdings hinten dran gehängt würde. Ich hatte erst bedenken, da ich kein Fan von Höhe bin, aber es wurde auf jeden geachtet! Bei einigen Punkten ist es einem überlassen worden, ob man lieber springen oder sich abseilen möchte. Mit der Zeit ist es einem etwas kalt geworden aber dafür kamen auch gleich gute Tipps vom Guide. Alles in allem sehr empfehlenswert :)
by A. E. on 10/04/2018
know betterbook bettergo better
TripAdvisor Traveler Rating
469 Reviews
More offers from this partner