Adamello crossing - 3191mt - 3 days
Ascend to a glacier with great historical interest. It was battle field during the Great War and here are still visible fortifications and war remains. The guide during the crossing will inform you about events and places of major historical importance.
Great glacial expanses
Lovely environment
Numerous Great War historical finds (1914 -18)
Included

Alpine Guide Service
Technical materials supplied
Customer insurance

Not included

Any transfer (possibility of organizing transfer on request)

• Possible transport costs

• Customers Mountain Huts overnight

• Road and Cable Car transport service

• Live expenses, Mountain Huts overnight of the Alpine Guide to be broken down by number of customers (agevolations).

Duration
3 Days
Bring along

Mountain boots or strong trekking shoes, 35 liters backpack max. (not bigger), two underwear change, fleece, windbreaker, gloves and cap, sunglasses, UVA protection cream, toothbrush and toothpaste, ear plugs and phone charger might as well be useful.
If you are overnight at the shelter, get a litter sack
Packed Lunch: Energy snacks - water

Participants
The activity starting with 2 person
Languages
English, French, German, Italian
Opening hours
Region
Sarche, Trentino-Alto Adige
Requirements

Medium training: 800mt - 1000mt difference in altitude
5-6 hours walk resistance
Good physical condition.
As always enthusiastic and want to be in the open air
Girls & Boys > 16years old

Important information

In the event of adverse weather conditions or excessive group disparity, the Alpine guides reserve the right to vary the itinerary or to postpone the appointment to ensure the safety of the participants and the success of the excursions.

In case of cancellation of the activity, the Alpine Guides Dolomiti Avventura will given you a voucher equal to the amount you paid, valid for one year, to be used for another ours activity.
Venue
Big free parking Orvea Supermarket Meeting point: 09:00am - Sarche TN - by Orvea
 Supermarket parking Google Maps: Orvea Supermercato, Via Garda, Sarche, TN GPS: 46°02'47.1"N 10°57'08.9"E
Gruppo Adamello - Carè Alto - Mandrone
Via Garda, 4, 38072 Sarche TN, Italia
Big free parking Orvea Supermarket
Offered by
Dolomiti Avventura
38072 - Sarche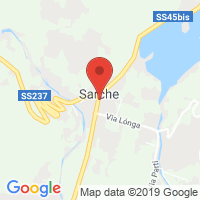 Further information
General description:
• The first day: Meeting at 9.00 am at Sarche at "Orvea Square" from where you go to Borzago, starting point of the intersection (mt 1300). After load the technical equipment on the cable car, with 3 hours hiking we will arrive at the "Caré Alto" hut (mt. 2450) where, in the afternoon, learning on glacier "cordata" progression.
• Second day: Departing from the shelter at 6amWe will take the "Pozzoni" (mt 2850) where the cramps are mounted and the "rope" is formed, we will cross the glacier of the "Lares" below the Cavento peak (mt 3191). Then, through the Lobbie Glacier, we will arrive at the "Fallen Adamam" mountain hut (mt.3050).
• Third day:From the mountain hut, in "cordata", we will drop the "Mandrone" glacier, to arrive in 3 hours at the homonimal hut (mt. 2450) from where we will arrive at the "Bedole" hut, the final destination of the crossing.
Personal Equipment:
Glacier Mountain Boots, Backpack not exaggerated max 35lt.- Hood, Helmet, Pig, Rampons,- 2 HMS ring hooks, 1 Kevlar 320 / 350cm long cord
WARNING: Contact the Alpine Guides if you do not have any technical equipment!
Alpine Guide material provided:
Technical equipment and equipment missing.
Overnight:
- Caré Alto mountain Hut
- Caduti Adamello mounatin Hut
Meeting point:
09:00 hrs - Sarche TN - at the Orvea supermarket
Google Maps: Orvea Supermarket, Via Gard, Sarche, TN
GPS: 46 ° 02'47.1 "N 10 ° 57'08.9" E
Possible doubts: doubts, further information and requests should be clarified with the Alpine Guide the day before departure in order to organize any client needs in time.
Responsibilities: Alpine Guides are responsible for customers exclusively during outdoor activities, car transfers and any extra-hiking activity are not included. They are not responsible of personal initiatives taken by customers in contrast to the instructor directions. In case of risky weather condition for clients safety, the itinerary can be varied to the Alpine Guide discretion.
0 Reviews
Unfortunately there are no reviews available. Be the first to review Adamello crossing - 3191mt - 3 days.
More offers from this partner