Abu Dhabi: Desert safari with BBQ & overnight stay
–5%
To spend one night in a desert - this is the dream of many! With this offer, the dream comes true: after an exciting ride through the sand dunes, the participants can relax with the evening program in our camp, enjoy a delicious BBQ under the starry sky and spend the night in a tent.
Experience pure action while dune bashing
Enjoy the evening program with BBQ and overnight stay in the desert camp
Spend an exciting night in the middle of the desert
Dream under the starry sky
Admire the sunrise in the morning
Included

pick up/drop off at your hotel, Airport Terminal 3 (Lobby Premier Inn Hotel) or cruise terminal Abu Dhabi

dune bashing

BBQ-Dinner, soft drinks, tea, coffee

henna painting

sand boarding

belly dance

shisha

overnight stay in a tent (blankets, sleeping bags included)

experience the sunrise

breakfast

Not included

Transfer outside Abu Dhabi City (such as Dubai, Al Ain)

alcoholic beverages

personal spendings

tips

Bring along

Comfortable clothing, sunglasses, possibly headgear, suncream, camera, in the months of October to March a light jacket

Categories
Short Breaks, Leisure Activities, Short Breaks in Abu Dhabi, Short Breaks in Abu Dhabi
Languages
English, Arabic
Opening hours
Region
Abu Dhabi, Abu Dhabi
Requirements

People suffering from back pain or heart disease, or pregnant women are not able to participate in the dune bashing, but we can bring you directly to the desert camp, so you do not have to miss out a wonderful evening.

Important information

Due to weather conditions and / or holidays and during Ramadan the route can be changed slightly. If the tour has to be shifted (for example because of sandstorm or similar), an alternate date will be agreed.

Cancellations up to 24 hours prior to departure - no charge - 100% of your money will be returned.
Cancellation up to 12 hours prior to the start of the tour - 50% charge - you will receive 50% of your money back.
Cancellation less than 12 hours prior to departure - 100% charge - No refund.
Venue
Please let us know the name and address of your hotel while booking. Pick up from your hotel / accommodation / cruise terminal in Abu Dhabi City is included in the price.

Abu Dhabi - United Arab Emirates
Offered by
Citygesichter GmbH Networking I Travel&Events I Marketing
- Abu Dhabi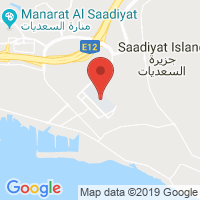 Further information
The participants enjoy the beautiful sunset in the desert after an adventurous desert safari and a delicious barbecue, followed by belly dance. There is also a chane to make henna tattoos and take photos in traditional costumes. It is also possible to do a short ride on a camel or surf in the sand.
Then the participants can enjoy the night under the starry sky, surrounded by giant sand dunes and a fabulous silence. Tents are prepared for everyone. Before the group goes to sleep, everybody can relax with a shisha. The next morning the participants will experience a fantastic sunrise. Afterwards a delicious breakfast will be prepared. After breakfast, it is time to say good-bye and head back.
2 Reviews
Unvergessliches Erlebnis - Wüstennacht - Wunderschön!
Die Buchung über Citygesichter war unkompliziert und hat reibungslos geklappt.
Vor Ort war alles sehr gut organisiert und auch pünktlich wie geplant. Die Abholung mit dem Jeep bequem und unkompliziert vom Hotel.
Die Wüstentour(Dune-Bashing) war ein Highlight in unserem Urlaub! Es war aufregend, wunderschön und UNVERGESSLICH! Die Fahrer der Jeeps waren sehr kompetent & konzentriert - wir haben uns absolut sicher und gut aufgehoben gefühlt.
Der Ausklang am Abend (Sonnenuntergang auf den Höhen der Dünen, Sandbording, Barbecue & Shisha) wie wir es uns vorgestellt und gewünscht haben :)
Aber was uns wirklich UNVERGESSEN bleibt : Die Übernachtung in der Wüste!!!
In einem Beduinenzelt wurde unser Nachtlager liebevoll hergerichtet. Noch nie zuvor habe ich in einem so warmen Schlafsack geschlafen (unsere Bundeswehr wäre neidisch geworden). Dann diese Stille, der Sternenhimmel - diese ganz besondere Atmosphäre. Unvergesslich schön!!! Nach einem atemberaubenden Sonnenaufgang in der Wüste wurde uns noch ein leckeres Frühstück bereitet, bevor es mit dem Jeep zurück nach Abu Dhabi ging.
Anmerken möchte ich gerne, dass ich bereits ein Jahr zuvor eine Wüstensafari (ohne Übernachtung) von Abu Dhabi aus über einen anderen Veranstalter gebucht habe. Es scheint verschiedene Camps der Anbieter zu geben. Das Camp von Citygesichter ist bei weitem sehr viel gemütlicher und sauberer (Sanitäre Anlagen) gewesen. Wir waren positiv überrascht!
Somit bleibt mir nur noch zu sagen: DANKE an alle Beteiligten, die uns dieses wunderschöne Erlebnis ermöglicht haben!!!
by Andrea Schön on 04/14/2019
Liebe Andrea, vielen lieben Dank für deine wunderschöne Bewertung. Wir haben uns wirklich sehr gefreut, deine lieben Worte zu lesen. Ja, die Schlafsäcke sind herrlich :-) Ich erinnere mich gerne an den wunderschönen Abend mit euch und vor allem deine Überraschung in den Augen! Es freut uns, dass es euch allen so gut gefallen hat und wir würden uns sehr freuen, euch bald einmal wieder zu sehen. Viele liebe Grüße an deine Mama und deine Schwester! Sylvia
Super!!!!! Sehr zu empfehlen. Vielen Dank noch mal für die Geburtstagstor!!
Alles super! Organisation und Freundlichkeit 1A. Kann ich nur empfehlen.
by Michaela Bornkessel on 04/25/2018
Liebe Michaela, vielen Dank für deine tolle Bewertung. Wir freuen uns, dass ihr so viel Spaß bei uns hattet! Ganz liebe Grüße und vielleicht sehen wir uns bald einmal wieder. Sylvia
More offers from this partner