4-Course Tuscan Cooking Class
A guided Tuscan cooking class where you will learn how to create a complete 4-course meal, before sampling your creations with a native glass of wine.
Experience creating a full Tuscan menu
Enjoy how we cook in Tuscany with our crew
Taste everything you created whilst drinking a good wine
Included

All ingredients

Wine tasting

Notes for recipes

Chef guides

Food tasting

Duration
4 Hours
Bring along

Please wear smart-casual dress clothes and comfortable shoes

Participants
Class is from 2 to 8 people
Categories
Cooking courses, Culinary, Cooking courses in Firenze, Cooking courses in Toscana
Languages
English
Opening hours
Region
Firenze, Toscana
Important information

Minimum age for the class is 6, if You are children under this age please contact us!
Venue
Near to the Santa Croce Square
TuscaBites
Via della Anguillara 37r
Offered by
TuscanBites
50122 - Firenze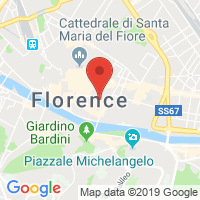 Further information
Full Description
Learn how to cook like a Tuscan professional, with this 4-course Italian cooking class. You will begin with an antipasto, a mouthwatering start to the meal.
Your antipasto will consist of a "crostone", with crispy bread baked with pecorino cheese, honey and walnuts.Following your starter, learn how to make handmade pasta (tagliatelle), as well as sauces with fresh ingredients.
Learn how to form the dough and prepare it to be cut and ready to be cooked.
Following the tagliatelle, your chefs will teach you the special process to produce sauted vegetables, a perfectly balanced taste, full of color and body. Fresh ingredients like carrots, zucchini, onion and cherry tomatoes dance with extra virgin olive oil, keeping its fragrance and crunchiness, the vibrant colors and full of taste.
After all, you enjoy to learn how make the best Tiramisù in town with three different taste.
The menu may be tailor made to your groups' interests, and after the cooking class you will of course get to enjoy your hard work, accompanied by a glass of your favorite wine or handcrafted beer.
MENU
Crostone (Tuscan bread) Pecorino Cheese, Honey and Walnuts (baked in the oven)
Homemade Fresh Pasta Tagliatelle with tomatoes datterini e fresh basil sauce
Sauteed veggies with fresh ingredients like carrots, zucchini, onions and cherry tomatoes
Three kind of Tiramisù TuscanBites (coffee - strawberries - sweet wine)
 All wet with our fabulous wine / beer
7 Reviews
Delicious food, masterfully prepared!
Prior to this class, I had no idea how delicious a combination of sage and butter could be, or some tricks to seriously improving my red tomato sauce recipe. But here we are! Our class was so fun. We were able to be hands-on with every step of the process, so I felt like I was learning the whole time. And the food! Out of this world. I would recommend this class to anyone who wants to learn how to cook some great meals!
by Ben on 09/02/2019
Fantastic Culinary Experience
My Wife and I had an absolute blast. Very informative and great tasting food!
by Vince R on 07/31/2019
Fabulous Evening
We spent a really fun evening learning how to make tagliatelle among other Italian dishes. The small group atmosphere was perfect for really understanding the process. Our instructor made it entertaining and we enjoyed chatting with other participants while we worked. I definitely recommend this class, and hope you enjoy it as much as we did!
by Barb on 07/25/2019
More offers from this partner